America's Authentic Mississippi River Experience
#ThisIsIowa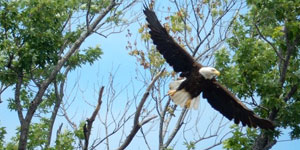 Saturday July 11
Sightseeing Cruises
11am • 1:30pm • 4pm

–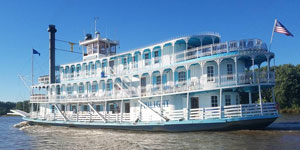 Sunday July 12
2-Day Cruise
8am Departure

–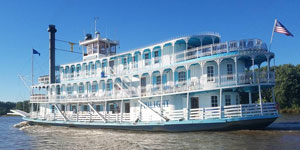 Tuesday July 14
2-Day Cruise
8am Departure

–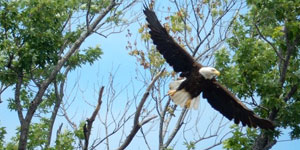 Saturday July 18
Sightseeing Cruises
11am • 1:30pm • 4pm

–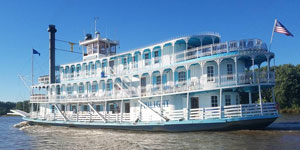 Sunday July 19
Brunch Cruise
11am to 2pm

–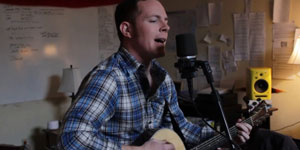 Sunday July 19
Music Cruise
Bobby Ray Bunch – 4pm

–
2 - Day Cruise
Our Signature Cruise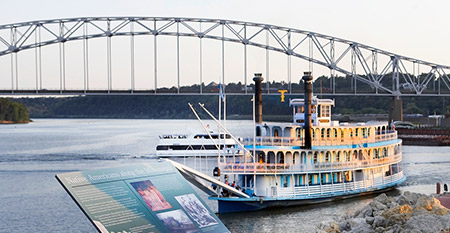 1 - Day Cruise
North Into The Valleys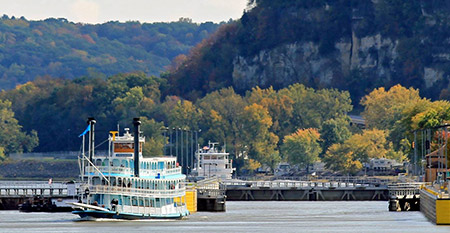 1 ½ - Hr Cruise
Sightseeing Cruise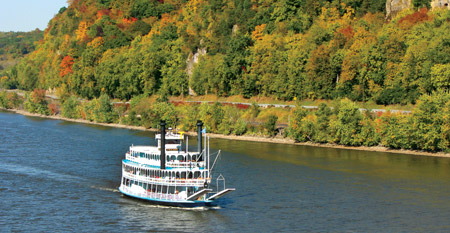 Departs & Returns to LeClaire, Iowa

Departures at  • 11am  • 1pm  • 3pm
Times and date subject to change. Please check our cruise calendar for the most up to date information.
$20/Adults    $12/Children 14 & Under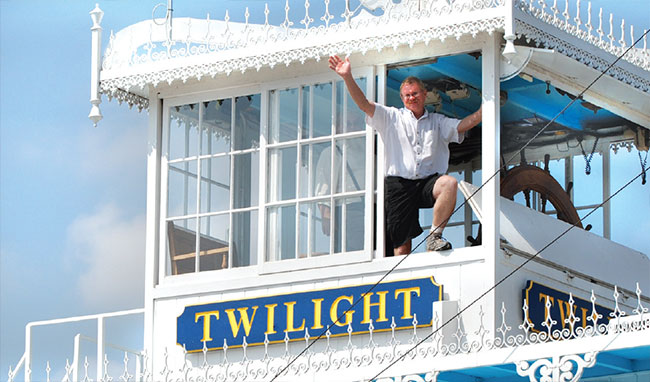 A Promise from the Pilot House
At this time of crisis, concern and confusion, panic serves no purpose. As we face an unprecedented challenge for the tourism industry – and the world – due to the coronavirus, Captain Kevin and I want to send our heartfelt solidarity to everyone.
We are continually communicating and listening to our industry leaders and health experts and will continue to implement changes to do our part to reduce the spread of the virus and protect our customers, employees and the entire Twilight community. 
If you have already booked a cruise with us, or are thinking about booking, here are important facts regarding the Riverboat Twilight experience, and how we are very different from mega cruise ships.
• The Twilight's maximum capacity is 140 passengers.
• Our signature two-day cruise does not involve overnight accommodations aboard the boat, eliminating any issue of not being allowed to disembark.
• There is plenty of indoor and outdoor space on all three decks.
• Meals are plated and served at tables – no buffet lines.
The U.S. owned and operated Riverboat Twilight does not open her 2020 season until the end of May. As of today, we have not cancelled any of our scheduled cruises.
We are continuing to monitor the ever-changing details regarding the Covid-19 virus, and will make further determinations as needed based on the situation and provide updates to you by May 1st.
The travel industry is a resilient and collaborative force that impacts the entire world. We are truly all in this together, and together, we will get through it.
Stay safe, be well and thank you for your continued support!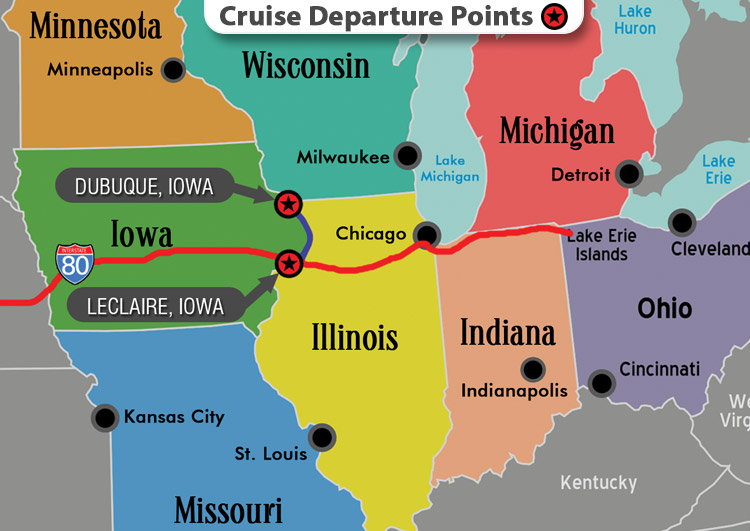 Join us in 2020!
Recent Trip Advisor Reviews
"Amazing Trip"
"Outstanding experience"
"Trip of a Lifetime!!"
"Our 2nd cruise – let's do it again!!"
"So Relaxing!"
"Perfect from start to finish!"
"Fantastic Voyage"
This message is only visible to admins:
Unable to display Facebook posts
Error:
Error validating access token: The user has not authorized application 1332798716823516.
Type:
OAuthException
Code:
190
Subcode: 458
Click here to Troubleshoot
.
Absolutely perfect in all ways!
---
My Friend and I went on the Riverboat Twilight and it was the most perfect/awesome adventure! From reserving our trip to our final walk to our car after the two day cruise, all was perfect! Staff are amazing, from the Captain to the servers, to the musical entertainers. The food is suburb and generous! Everything is very well organized, from our luggage/hotel in Dubuque/seating for meals, free shuttles in Dubuque, etc! The scenery and info along the way from the captain was wonderful! This was an absolutely perfect two day cruise, and we are going again in Mid October as we loved it so much!!.
Karen V • Pella, Iowa
The service by all involved was first class all the way!
---
We were very impressed by the personal service we received by the staff and everyone involved. The trip was very nice from a sightseeing perspective, interesting from a historical perspective and very relaxing overall. Plus the food was plentiful and excellent. We highly recommend this cruise to everyone!
Denny F • Morgan Hill, California
Wonderful relaxing two days....
---
Extremely enjoyable trip. The cruise itself was delightful as you slowly moved up and down the river enjoying the wildlife and listening to the Captain explain the view and history. Unless you are a very big eater you have to be selective as they feed you FIVE times a day. Not only is the food plentiful but it is also very good. The Grand Resort in Dubuque was a nice stay as we had a view of the river. There was adequate time to explore some of the sights In Dubuque. I think we will do this trip again in the future…….
Ron S. • Tipton, Iowa
3 F's; Food, Food, and Fun
---
Excellent team from the captain to the crew provide a relaxing time..The chefs do an excellent job and there is more great food than you can imagine. This is the most organized and professional staff that we have ever experienced. No detail is overlooked.
Igs • Crown Point, Indiana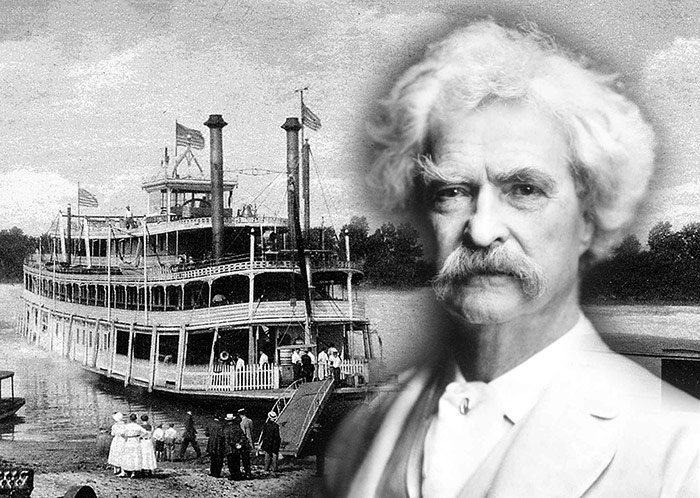 "The face of the water, in time, became a wonderful book- a book that was a dead language to the uneducated passenger, but which told its mind to me without reserve, delivering its most cherished secrets as clearly as if it uttered them with a voice.
And it was not a book to be read once and thrown aside, for it had a new story to tell every day."
---
Mark Twain
Covid 19 & Our 2020 Cruise Schedule
The Riverboat Twilight stresses to all members of our community, including those who are traveling to our area to follow standard precautions to help prevent the spread of the virus.  Those precautions include:
Wash hands with soap and water for at least 20 seconds or use an alcohol-based hand sanitizer that contains 60-95% alcohol when water and soap is not available.
Avoid touching your eyes, nose, and mouth with unwashed hands.
Stay home if you are sick and go see your doctor if you develop symptoms.
Clean and disinfect objects and surfaces that have been touched such as counters, doorknobs, toilets, phones, etc.)
Cover nose and mouth when coughing and sneezing with a tissue, immediately dispose of the tissue and wash your hands for at least 20 seconds.
Our Commitment to Cleanliness
For the past several weeks, we have implemented an enhanced cleaning process. While the cleaning process of our boarding facility and vessel has always been robust, we have taken steps to invest in recommended disinfectants and will continue to evaluate our cleaning procedures.
Frequently touched surfaces on our boarding facility, vessel and offices such as door knobs, handles, ticket counters, and hand rails will be wiped down with disinfectant on a recurrent basis. We are reinforcing training procedures to ensure cleaning processes are conducted properly by our employees.
Hand sanitizer is available at our ticket window and numerous places aboard the vessel for passengers and employees to utilize.
The Riverboat Twilight requests passengers and employees to respect and adhere to social distancing while in our facilities, standing in line to board and on board our vessels.
CDC recommendations regarding the wearing of Facemasks can be found here.
If any Riverboat Twilight customer experiences flu-like symptoms when they are scheduled to be on a cruise, we please ask you to contact us. We will be happy to reschedule your cruise to any time in the future with no rescheduling fee.  All you have to do is contact our office at 800-331-1467 or via email at info@riverboattwilight.com
If you are not feeling well or have been identified as "particularly at risk" for contracting the Coronavirus or other communicable illness, we ask that you join us another time.
For more information: 
https://www.cdc.gov/coronavirus/2019-nCoV/index.html
CDC's Recommendations:  https://www.cdc.gov/coronavirus/2019-ncov/prevent-getting-sick/cloth-face-cover.html External Link
CDC's Use of Cloth Face Coverings to Help Slow the Spread of COVID-19: https://www.cdc.gov/coronavirus/2019-ncov/prevent-getting-sick/diy-cloth-face-coverings.html
Riverboat Twilight understands our customer concerns and are diligently working to accommodate changes or cancellations to existing 2020 cruise reservations during this pandemic.
'Wait and See' is our current policy. This situation remains very fluid and your cruise date may not be impacted.
However, should you wish to cancel your cruise reservation, we will be offering a 100% credit for your cruise purchase with no expiration date. We will also allow Gift Certificates to be transferred to another party or used on another similar trip in the future.