America's Authentic Mississippi River Experience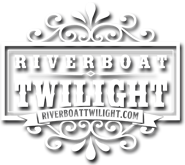 Cruising May through October
Phone (800) 331-1467

2-Day Cruise Departs LeClaire, Iowa
1-Day Cruise Departs Dubuque, Iowa
1 ½ Hour Cruise Departs LeClaire, Iowa

2 - Day Cruise
Our Signature Cruise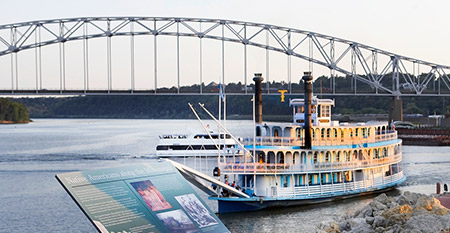 1 - Day Cruise
North Into The Valleys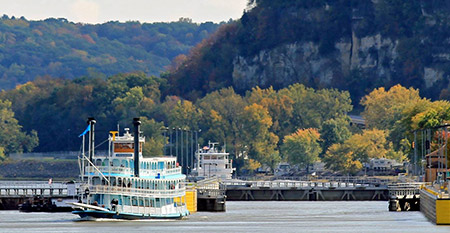 1 ½ - Hr Cruise
Sightseeing Cruise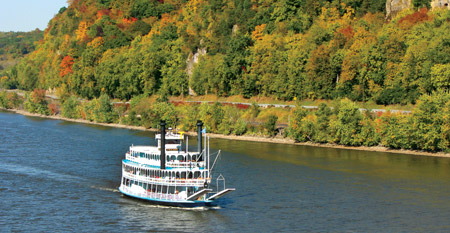 Departs & Returns to LeClaire, Iowa
• May 25, 26, 27 • June 15 • July 20
• Aug 17 • Sept 21 • Oct 19

Departures at  • 11am  • 1pm  • 3pm
Times and date subject to change. Please check our cruise calendar for the most up to date information.
$20/Adults    $12/Children 14 & Under
$20 Off any Sunday-Monday Cruise
USe Code
CELEBRATE2019

*

• This code is not case sensitive
• Offer good on new reservations only.
---
The historic Winter/Spring snow and rain has created a rare opportunity to see wildlife up close, like never before.  So we are celebrating with a $20 off, per person Coupon Code, good for any Sunday-Monday Cruise in 2019.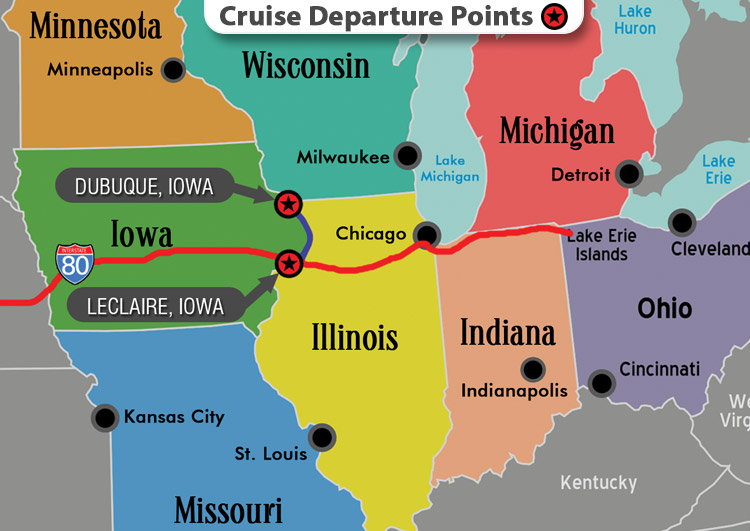 Cruise Like It's 2016!
Our 2019 Cruise Fares are the same as 2016.
---
The cost of doing business always goes up year to year, but we are committed to keeping our Mississippi River Cruise Experience affordable. As such, we will keep our 2019 fares the same as they have been since 2016.  In 2020, we will have a modest increase, so plan now and take advantage of continued low fares throughout the 2019 Cruise Season.
Absolutely perfect in all ways!
---
My Friend and I went on the Riverboat Twilight and it was the most perfect/awesome adventure! From reserving our trip to our final walk to our car after the two day cruise, all was perfect! Staff are amazing, from the Captain to the servers, to the musical entertainers. The food is suburb and generous! Everything is very well organized, from our luggage/hotel in Dubuque/seating for meals, free shuttles in Dubuque, etc! The scenery and info along the way from the captain was wonderful! This was an absolutely perfect two day cruise, and we are going again in Mid October as we loved it so much!!.
Karen V • Pella, Iowa
The service by all involved was first class all the way!
---
We were very impressed by the personal service we received by the staff and everyone involved. The trip was very nice from a sightseeing perspective, interesting from a historical perspective and very relaxing overall. Plus the food was plentiful and excellent. We highly recommend this cruise to everyone!
Denny F • Morgan Hill, California
Wonderful relaxing two days....
---
Extremely enjoyable trip. The cruise itself was delightful as you slowly moved up and down the river enjoying the wildlife and listening to the Captain explain the view and history. Unless you are a very big eater you have to be selective as they feed you FIVE times a day. Not only is the food plentiful but it is also very good. The Grand Resort in Dubuque was a nice stay as we had a view of the river. There was adequate time to explore some of the sights In Dubuque. I think we will do this trip again in the future…….
Ron S. • Tipton, Iowa
3 F's; Food, Food, and Fun
---
Excellent team from the captain to the crew provide a relaxing time..The chefs do an excellent job and there is more great food than you can imagine. This is the most organized and professional staff that we have ever experienced. No detail is overlooked.
Igs • Crown Point, Indiana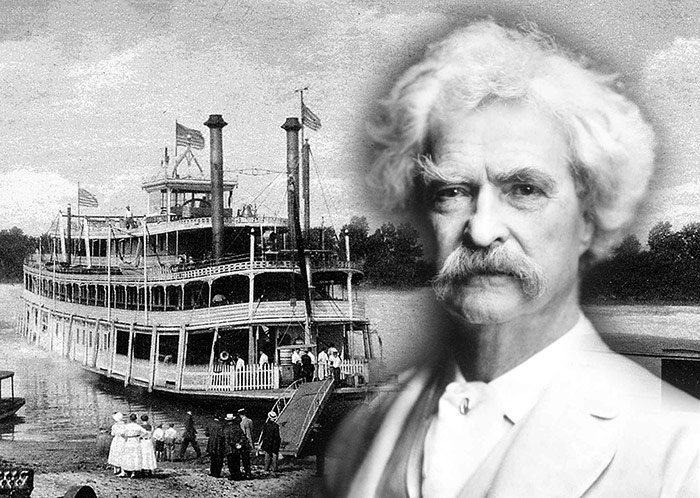 "The face of the water, in time, became a wonderful book- a book that was a dead language to the uneducated passenger, but which told its mind to me without reserve, delivering its most cherished secrets as clearly as if it uttered them with a voice.
And it was not a book to be read once and thrown aside, for it had a new story to tell every day."
---
Mark Twain